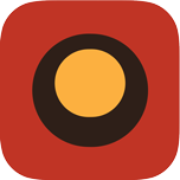 About CommDoc
CommDoc is a language tool developed for GP Registrars and other health professionals working in communities across the Northern Territory, to culturally enhance interactions with Aboriginal patients.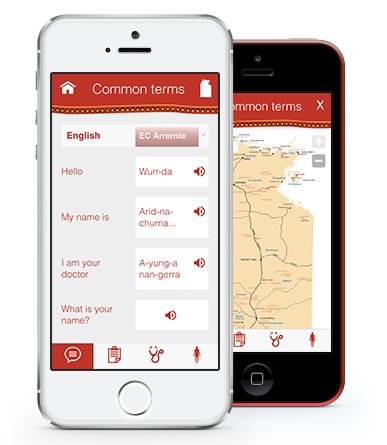 Language translations
CommDoc provides audio translations of common terms in medical consultation in different Aboriginal languages spoken in the Northern Territory. See the full list of languages in the information section below.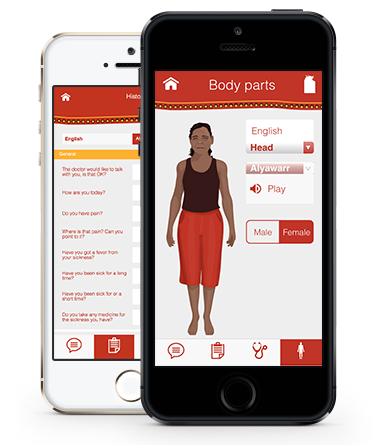 Easy to navigate
Terms and phrases are categorised into four major sections: Common terms, History, Examination and Body parts.

Common
terms

Patient
history

Examinations

Body
parts

Support
Which languages are included in CommDoc?
Alyawarr
Anindilyakwa
Burarra
Eastside Kriol
EC Arrernte
Gurindji
Kunwinjku
Modern Tiwi
Murrinh Patha
Pintupi Luritja
Pitjantjatjara
Warlpiri
Warumungu
Western Arranta
Westside Kriol
Yolngu Matha
Do I have to be a health professional to use CommDoc?
Anyone can use CommDoc. The words and phrases in the Common terms section such as 'hello', 'good' etc. are useful in everyday conversations, however the other sections of the app contain more specific terms used in health consultations.
How much does it cost to download and use?
CommDoc is free to download and there are no subscription or other costs involved in using the app.
Do I have to have an Internet connection to use CommDoc?
CommDoc is available as a mobile application for iOS and Android phones and tablets. You need an Internet connection to download the application but once the application is on your mobile device you don't need an Internet connection to use it. CommDoc is also available as a web resource. Using the web resource requires an active Internet connection.
The language I am after is not there, can I add it?
Please contact us if you have a particular suggestion or would like to collaborate on adding an Indigenous language to CommDoc.

We acknowledge that there are several dialects used in various languages within the NT, therefore some sounds may not appear to be accurate to particular listeners.
I think some of the translations are not correct.
Please contact us if you have any feedback or can assist with the accuracy of the translations. We welcome feedback of any kind and acknowledge that some sounds may not appear to be accurate to particular listeners (i.e. due to differences in dialect).
Why haven't all the words and phrases been written as text?
We are working towards providing text as well as audio translation for each of the words and phrases. Please contact us if you would like to help us add these text translations.
Make sure your sound is
not muted
and you
don't have headphones plugged in
.
WEB VERSION:
If you are using the web version of CommDoc
try using a different browser
such as Chrome or Firefox.
PHONE OR TABLET:
Click one of the red audio buttons on the app -
does the audio button turn white after a while or does it stay red?
If the audio button stays RED: this indicates a problem with the app.

Close the app: to close the app on an iPhone, double-tap the home button to access each app that is running, and then slide the CommDoc app icon upwards.
Re-open the app: tap the CommDoc icon on your phone's home screen.
If you are still having issues and for all technical support please contact us with details of the problem and information about your device (e.g. iPhone 11 running iOS 14.2).



If the audio button goes back to WHITE: this indicates a problem with your device. Is the sound working on other apps? If there is no sound coming from your other apps:
What kind of phone or computer do I need to use CommDoc?
Contact Information
CommDoc was developed by Northern Territory General Practice Education (NTGPE) in consultation with clinics, communities, doctors, cultural educators, interpretive services and Elearn Australia.
Further development of Commdoc is underway to improve the design of the app and increase the content across various medical specialties. We encourage all users and health care providers interested in providing feedback or suggesting new content for this app to contact us.

Community Consultation Language App